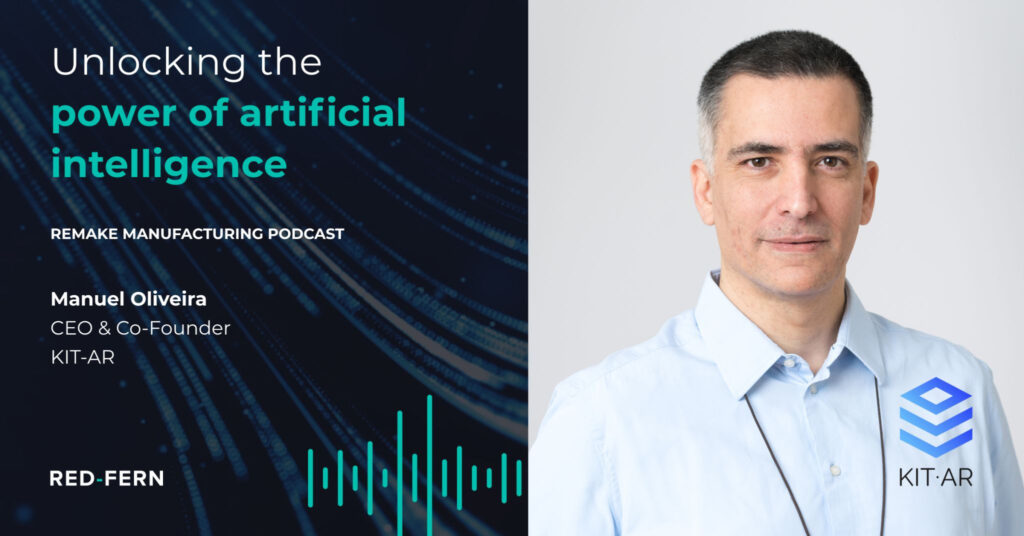 Manuel Oliveira, KIT-AR's CEO and co-founder, had the amazing opportunity to be a guest on the Remake Manufacturing Podcast, to discuss how Augmented Reality (AR) and Artificial Intelligence (AI) can help improve the manufacturing industry.
As a company based on the United Kingdom (UK), Manuel Oliveira talks about the industry and its revival in the past couple of years. In the episode, you can also fully understand the pains and gains of a startup like KIT-AR, while the process of getting on the radar of big companies in the market is explained.
Listen here: Manuel Oliveira: Unlocking the power of artificial intelligence – ReMake Manufacturing | Podcast on Spotify
While you're at it, take a look at our News page for more insights on KIT-AR!