DAT 4.0
KIT-AR is one of 20 partners participating in the DAT4.ᴢᴇʀo, a EU research project that will help revolutionize manufacturing by enabling European companies with tools to succeed in the 4th Industrial Revolution. By using Artificial Intelligence (AI) and data to improve manufacturing, factories will become more autonomous. The goal is to research ways to achieve zero-defect manufacturing in smart factories.
The project goals are:
Achieve Zero Defect Manufacturing – Data-driven robotics and AI ensure high quality production
Reduce ramp-up time – "Ramp-up" is the time from product development to maximal production
Decrease time-to-market – Products will be produced and delivered quicker
DAT4.Zero has received funding from the European Union's Horizon 2020 Research and Innovation programme under Grant Agreement No. 958363. For more information about this project please visit DAT 4.0's page.
Research on zero-defect manufacturing in smart factories
DIGITAL ENHANCED OPERATOR
The Digital Enhanced Operator (DEO) is a Portuguese R&D project that addresses the implementation of Augmented Reality (AR) solutions to enhance shopfloor operator capabilities. More precisely, it focuses on the use of smart glasses to support maintenance operations.
The project goals are:
Adaptability and flexibility of the operators for the digitalization of the shopfloor
Effective support for the operators
Quality of digital data
Inclusion of digital services in the industry
Maturity of digitization in the Industry and Smart Manufacturing
The DEO project will ultimately contribute to increasing productivity whilst supporting higher quality and reduction of human errors. The resulting technology will also contribute to improving well-being and worker satisfaction in the workplace, while achieving increased safety levels.
Find out more about DEO at the project's website or in the project's file.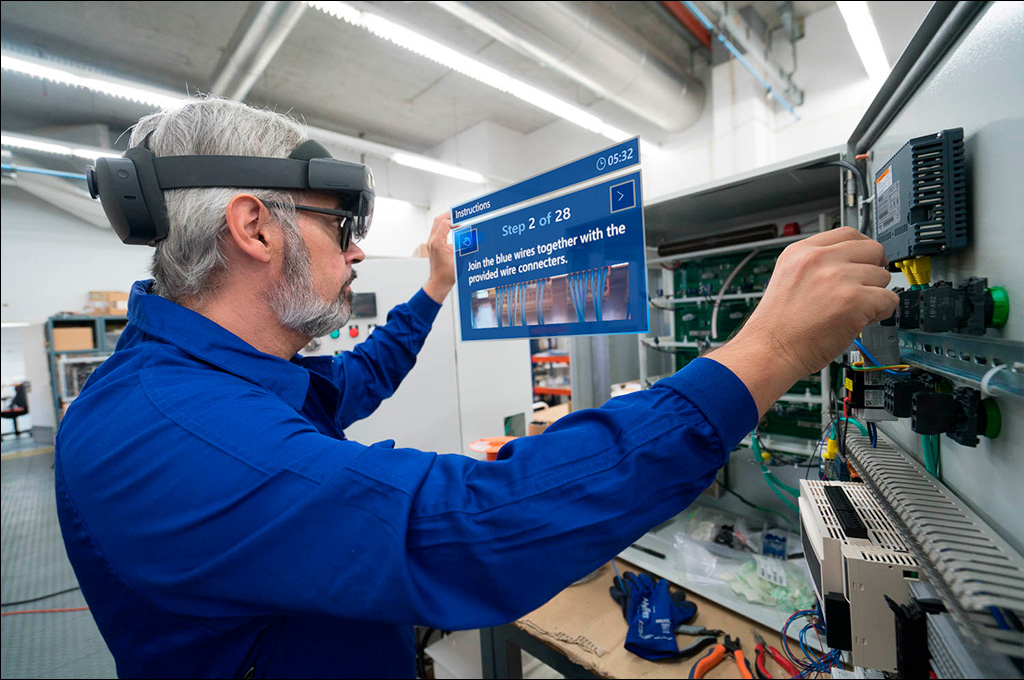 Augmenting workers, augmenting results