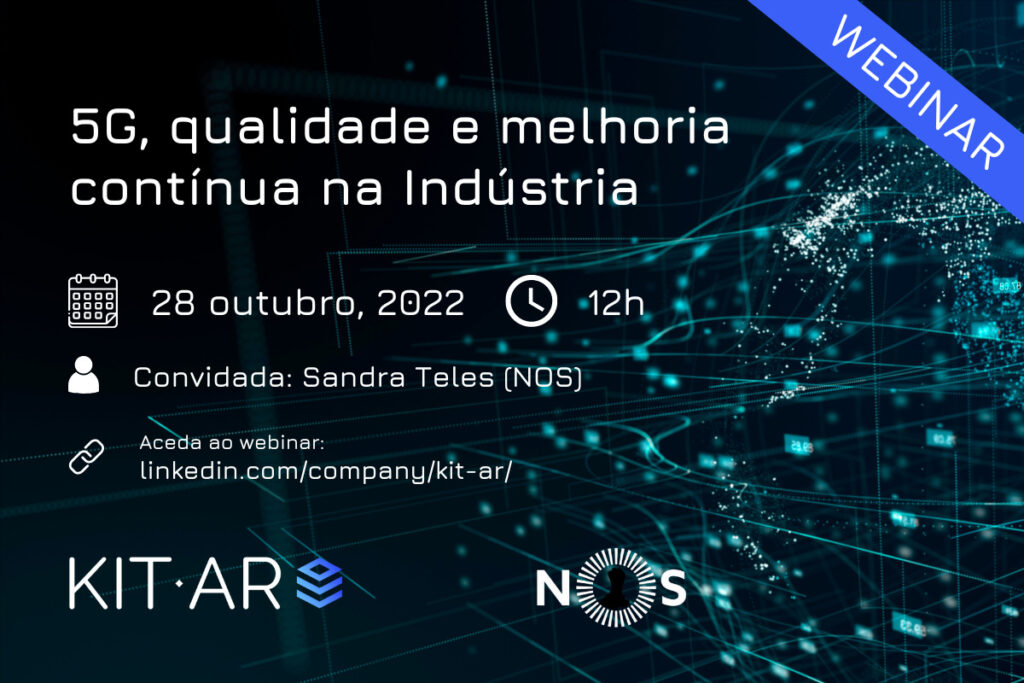 5G is enhancing several technologies, mainly due to it's versatility in different industry sectors and contexts. 5G can also help further develop immersive experiences, such as Augmented Reality (AR) and Virtual Reality (VR), particularly in the manufacturing landscape.
With this technology it's possible to upgrade the processing capabilities and include more algorithms in AR solutions. This will allow workers to follow AR instructions in their day-to-day tasks, while moving freely through shopfloor with the 5G enablement.
The operator not only will be able to keep doing the verification processes with more easiness, but they will also be able to perform their processes in a more controlled way, with greater security for themselves.
Take a look at our Webinar (in Portuguese) with Sandra Teles, from NOS, while we explain how 5G can enable a continuous improvement in production lines, in the manufacturing industry.
If you found this explainer video useful, make sure to check out our Resources page for more industry insights!