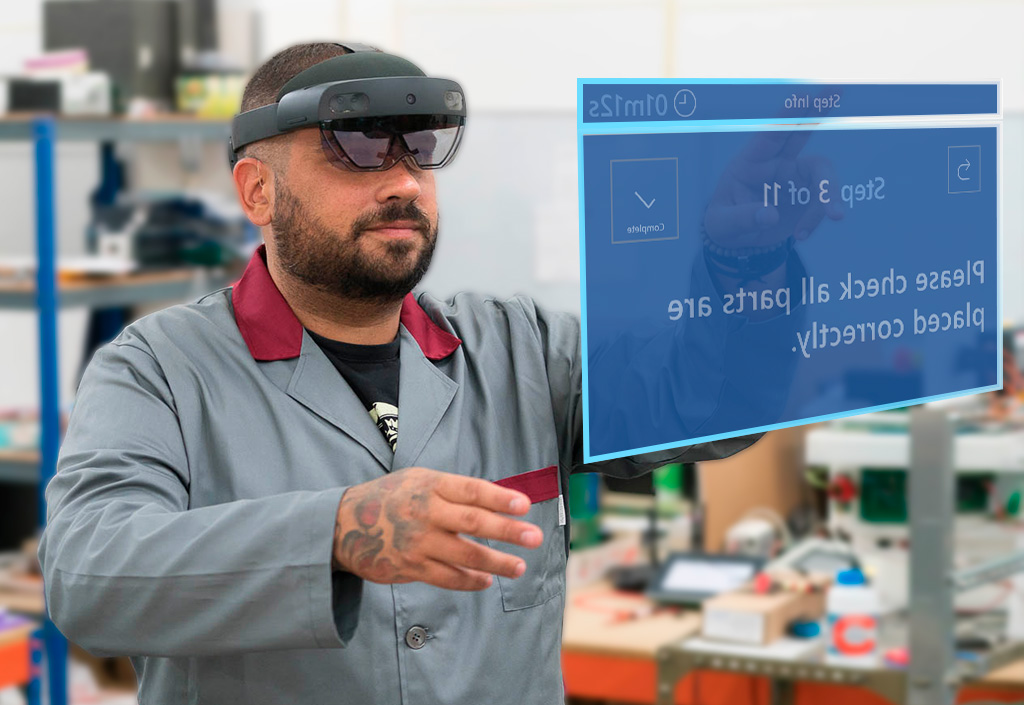 While you might have heard about the term Augmented Reality (AR), which is a technology that enables operators to visualize digital content on top of the physical world, mostly through a lens of a smartphone/table/headset, the Industrial Augmented Reality Concept can be more complex.
And we, at KIT-AR, leverage AR to make several processes in the manufacturing industry more efficient, such as:
Assembly
It entails putting together several components of an equipment, making it functional. Even though nowadays several assembly operations are autonomous, some of them are really complex and require a flexible approach that only a human operators brings. The use of step-by-step AR instructions makes it easier for them to follow procedures and to avoid costly and timely consuming errors that have a severe impact in production lines.
Maintenance & Repair
Maintenance also serves as a natural application for AR because it requires keeping the user's focus on a specific area. AR can help by displaying information, relevant data about an unfamiliar piece of an equipment and X-Ray like experiences that allow the operator to look inside the equipment or providing data from IoT tools, for instance.
Training
Training is also an increasing need in the manufacturing shopfloor. Today's manufacturing industries are required to deliver custom products, which increases the complexity of the processes involved in manufacturing them. These processes are sometimes solved by an increasing number of great tools and technologies that are expanding the workers capabilities on the shopfloor.
But, due to these two reasons there is a lot more upskilling to be had on the manufacturing shopfloor and manufacturing industry all together. AR can help sort out the training and these new skills both through instructions and also through simulations. These can reduce the need of the worker to move away from it's work station and overall the time-to-competence and the cost involved in training a new skill.
Quality Control & Inspection
Being able to visually recognize and pinpoint if parts are applied according to the norm is also a key scenario for AR in manufacturing. Even more, algorithms like our KIT-SMART, here at KIT-AR, help workers to do their job even better as they automatically allow them to confirm if parts are in place just by gazing at them and, if a defect is detected, then the instructions can be presented to allow for the corrections to be made.
Leveraging AR projects implies always a clear cost-benefit relationship that makes sense inside each companies context, so that's why we invite you to do that exploration with us.
If you found this explainer video useful, make sure to check out our Resources page for more industry insights!